by Federal Defense Industries
Adam Piccirilli Named Positive Spirit MVP for December 2016
Adam Piccirilli has been named FDI's Positive Spirit MVP December 2016. Adam earned this recognition for his exceptional performance and efforts to help secure the successful completion of a recent helicopter order for one of FDI's major customers.

Adam serves as a procurement specialist and has been with FDI for nearly three years. His responsibilities involve identifying sources, analyzing contract requirements, sourcing suppliers, and vendor relations.
What does he like most about his job? He says it is challenging and mentally stimulating. He cites as one of his most challenging assignments – searching for old electronic and aircraft control equipment.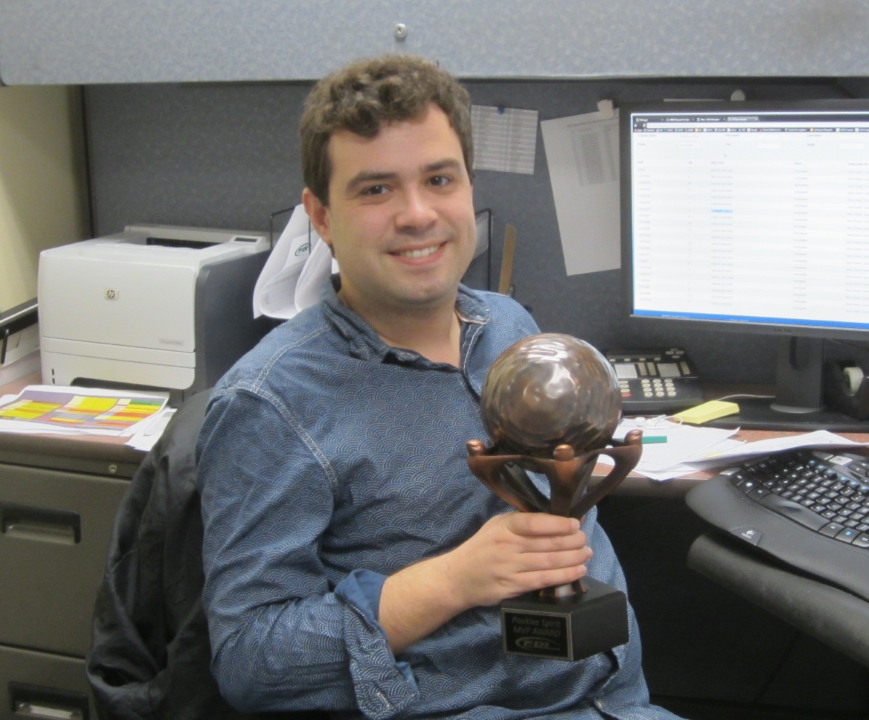 Some facts about Adam – he enjoys reading and writing prose and poetry; some of his poetry has been published; he is a graduate of CSU Channel Islands where he majored in English. Adam is married with his first child on the way (it's a girl); he also enjoys taking care of his pregnant wife.
Adam says FDI is a good place to work because the people are great. His life philosophy is simple - "try to be happy and have a good attitude about life."